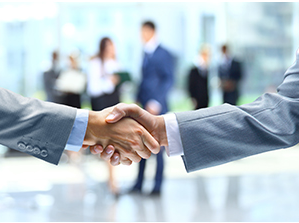 WHAT WE DO
At one level, Segue is an interim management consultancy.  In its simplest form, this might mean temporarily filling a director or senior management post that is currently vacant. It could be a new post that has been identified by the company's board; it could be an established post where the incumbent has left the business and a replacement is yet to be found; or it could be a temporary requirement to deliver on a defined project or an event that might be a particular challenge for the company. To use a sporting analogy (and I tend to do this from time to time), in this respect we're a bit like Guus Hiddink and Chelsea Football club.
But like Guus Hiddink, we don't just want to fill a position. We want to make a difference. In all cases, the objective is to work with the board of directors to develop and define strategy and then to implement that strategy on the ground. As part of an interim placement assignment, and assuming a permanent placement was required, we also offer a search and selection service. This approach ensures the most suitable candidate is found as, uniquely, the recruiter (in this case, us) has worked in and developed the role so understands implicitly the credentials that the role requires to ensure success for your business. This can be followed up with further coaching and / or mentoring as the new recruit takes over.
However, because of the depth and breadth of our experience added to that of our associate network, we can offer a range of services to accelerate and maximise success in your business. This might include recruiting larger numbers of employees to satisfy a rapid period of growth in your business. For international investors it might be providing project management of a re-location or expansion to the UK. It might be producing evidence based reports on market opportunities; it might be accessing financial support including grant aid to help fund a new project or it might be using our network to open doors and develop business opportunities for your products and services.
It might be something completely different. Do you have a particular challenge? Do you need to bring someone in to act as a catalyst for a new way of working, a change of direction? Do you need to bring an impact player on from the bench? (Sorry, sporting analogy again). Let's have an initial discussion and see if we can help.
Let Keith buy you a coffee